Transportation design world can be happy that among them walks a young man by the name of Maksim Ponomarev. Maksim is an incredible young transportation designer based in Russia! In our opinion, he is the next ELECTRIC VEHICLE SUPERSTAR DESIGNER!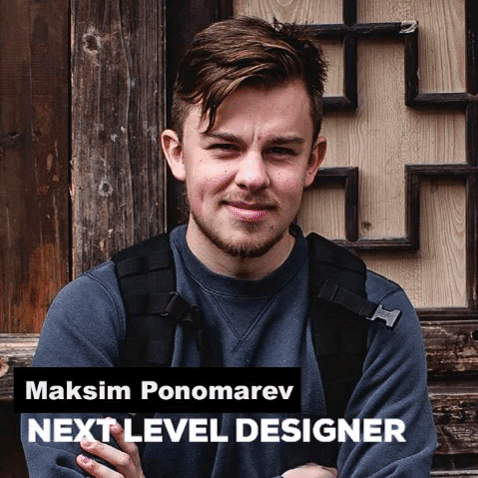 Next Level Electric Motorcycle Designer
Maksim Ponomarev is by far the most incredible electric vehicle designer that we have seen because of one very special thing! His designing skills in 3d software and sketching are PRO level, but that is not the thing that makes him special.
His superpower is DIVERSITY!
Most designers get used to one or two styles that become their signature styles. You can pick a design made by the same designer almost instantly. You can spot the same lines, color configurations, favorite parts being used on most of the designs.
Maksim electric motorcycles designs and other transportation designs are so different from one to another that it is almost impossible to say that they are made by the very same person. That only means that M.Ponomarev likes to challenge himself to create for each client a brave new project with special kind of logic without giving himself space for easy shortcuts in design.
He goes deep into thinking of what he is doing, and because of this; his mind creates different lines and different logic systems for a given project. This logic thinking design system pushes him to pursue the form of motorcycle like if he didn't work on any motorcycle design ever before. That is where in our opinion his diversity in "line design" comes from. Every motorcycle concept Maksim makes is very easy to put in production, something that most young designers don't think about.You may argue about how right we are, but you can't argue with his work.
These are some of our favorite Maksim Ponomarev electric motorcycle designs
The Indian 4 electric motorcycle concept
As you can see, Maksim took the same "cruiser seat position" as on the original vintage Indian bike that he redesigned. He kept the original look by making a modern Girder front fork version too! DesignWise, those 4 exhaust pipes are replaced by 4 battery elements to keep the form integrity.
This is how the motorcycle dimensions would look like if this fabulous electric Indian would be built. Looking mighty fine to us!
Besides this motorcycle, Maksim has a whole lot more to show you, take a look
The Intersect electric motorcycle
Let us start with an image that again represented the "line logic" that we spoke earlier about.
Inspired by old vintage motorcycle racers, this electric motorcycle is again a tribute to historic developments in the automotive sector.
Very nice aluminum, carbon fiber combination of materials with mid-drive motor geared for maximum speed and fun.
We allready see this racer being built with electric mid-drive motor from Sur-Ron POWER SYSTEMS motors, or axial flux motors made by Cedric Lynch!
There is also a version of this electric motorcycle that Maksim made in collaboration with Kamil Kwapiński ready for future electric motorcycle racing competitions on MotoGP.
Bugatti electric motorcycle concept
This is one of those fast sketches, that Maksim features on his Youtube channel ( His Youtube channel has a lot of good tutorials to check out ). Besides being only a sketch, we find it very cool!
Buell XB12 electric motorcycle concept
So right now you are probably thinking that we are totally wrong. Where are the real world applications of Maksim designs? Where are those motorcycles made by his pencil and transformed to real products or conceptual motorcycles in 1:1 size?
To answer this question, we must tell you that Maksim works as a product designer in  BOX39 company that makes custom cool motorcycles and motorcycle parts. Visit the BOX39 general website to see just how much competition this company in this field. Promise you will not regret if custom motorcycles are your passion
BOX39 GUIDO ELECTRIC MOTORCYCLE
Together with BOX39 team, Maksim created RADICAL DESIGNED GUIDO. Guido is all about form and display of manufacturing capabilities of Russian custom motorcycles scene!
GUIDO is the concept of the custom motorcycle industry of the future. The project was established with the support of the leading metal-working equipment supplier – company «Abamet» in Russia

We strive to communicate the ideology of the way future technologies will allow to think of nothing but form. 

GUIDO electric motorcycle is a display of BOX39 manufacturing power capabilities and Russian custom motorcycle scene!


One of the major objectives of this project is the trip to Germany to AMD 2018 (World Championship of custom bike building), where the GUIDO project will defend the honor of the Russian custom culture. After the performance in Cologne this bike will be sold at the charity auction.
GUIDO concept motorcycle is by no means an easy build. To get a bigger picture, take a look at the "making of" videos of this electric motorcycle and some manufacturing photos.
GUIDO electric motorcycle manufacturing pictures
BOX39 made a series of Youtube videos showing just how complicated this build was. We will embed one video, and you can go check out others here
And for the last Maksim electric motorcycle design, don't forget to check out Fly Free Smart bikes Scrambler
You can follow Maksim on a couple of places: Behance, Instagram, Youtube