Sur Ron Light Bee is homologated in the L1e category of electric vehicles in European Union! We have to thank the EVE BIKE company for this information. EVE BIKES also helped the Chinese manufacturer Sur Ron to make this process quicker with their knowledge in this field ( EVE BIKES provided Sur Ron sufficient technical support and expertise on EN norm). Make no doubt about it, it is evident that this partnership is a match made in heaven! We say this because we already saw a number of incredible projects by the co-founder of EVE BIKES, Benjamin Surain ( check them out here )
SUR RON LIGHT BEE – HOMOLOGATED L1E VERSION WITH DNM VOLCANO FRONT FORK
Eve bikes will be the first to offer fully homologated L1e Sur Ron Light Bee to the European market this summer! Police can now stare as much as they want when you drive 45km/h with 4kw on the wheels and Grin on your face.
When we got this information, EvNerds team was like….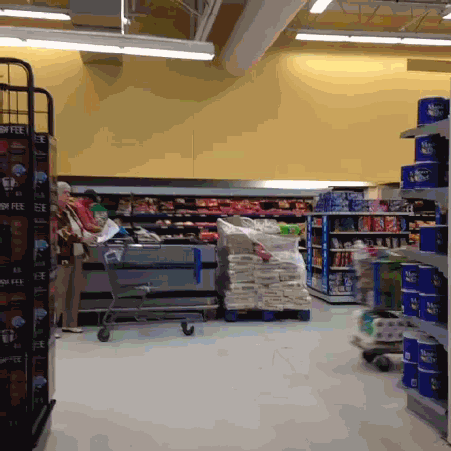 EVE BIKES will start to sell this bikes soon, and this is the place to check for information and subscribe to their newsletter.
We wondered what does Benjamin Surain has to say about Sur Ron Light Bee, and then we found out about one more EVE BIKES goodie !!!!

SUR RON LIGHT BEE STYLING KITS BY EVE BIKES
EvNerds: You told us that you are making something special with Sur Ron Light Bee? Tell us more about it?
Benjamin Surain: When I saw the Light bee from SUR RON i realised it has so many common points with the Aero electric motorcycle, so i decided to contact them and asked them to be the distributor of their motorcycles. I first bought two models in order to test them. Then, I told them what had to be improved for the CE market. They were really cool and we signed the distribution for Benelux and France. We will also be the official contact point for Europe. Now I work hand in hand with them to place their present and future motorcycles on the European market. We also plan to design a motorcycle together and use their means to produce it.
EvNerds: Are you making kits for existing Sur Ron bikes? Does that mean that people who already own Sur Ron Light Bee can buy kits and make it street legal?
Benjamin Surain: When I exchanged thoughts with Sur Ron, I told them that the Light Bee had to be homologated for the CE or we cannot legally sell them. After a lot of discussions with EVE BIKE company, they decided to homologate the Light Bee. Kits that we produce are not legalization kits. They are only styling kits to change the overall design of the Light Bee. The only way to legalize your existing Sur Ron electric motorcycle is to buy homologated version.
EvNerds: Tell us more about Sur Ron styling kits. Did you modify anything to the existing aluminum frame, motor, battery or the distance between front and rear wheel?
Benjamin Surain: I'm working on the custom kits for Sur Ron. The kits will be plug and play parts to transform the Light Bee the way you want. I only changed fairings, wheel type (17-inch street wheel), handlebar, suspensions, light and final transmission, all according to the CE homologation approved modifications.
There will be 5 variations around the Light Bee frame:
An old-school café racer, a modern café racer inspired by Kiska design, a sports version, a bobber and a trial.The Mx fairing will be released with the first batch of homologated version.
Light Bee old-school café racer
Light Bee modern café racer

Light Bee sports version


Light Bee bobber

Light Bee trial

Light Bee Mx fairing version

EvNerds: The work you did for Sur Ron electric motorcycle is fantastic. Thank you Benjamin for all information. We will continue our conversation in upcoming interview about your custom made ebikes and electric motorcycles.
We need to point out that EVE BIKES will also sell SUR RON MOTORS for DIY squad and their custom electric vehicle projects!
YOU SHOULD DEFINITELY GO TO EVE BIKES WEBSITE AND SUBSCRIBE TO THEIR NEWSLETTER IF YOU ARE EUROPEAN AND CANT WAIT TO GET ONE HOMOLOGATED LIGHT BEE OR LIGHT BEE KIT
You can contact EVE BIKES on Facebook or Instagram